April 23 2023, NCSD/Atlas Renewable News – In an unprecedented joint effort to pursue global decarbonization efforts by Non-Governmental Organizations (NGOs) cooperating to assist in local efforts by local leaders to help find feasible and cost-effective renewable energy and energy storage solutions to longstanding rural and underserved economic development needs.
The recent visit to Mongolia's capital of Ulaanbaatar by the National Center for Sustainable Development (NCSD), Washongton DC based NGO and under invitation by NCSD, the Chinese NGO Energy Investment Professional Committee(EIPC) of the Investment Association of China and was arranged to examine options to expand access to reliable electrical power production from Mongolia's vast solar and wind renewable energy potential.
The delegation was co-led by NCSD and EIPC and quickly came to the understanding that here was a job for the NGO sector to come with an open mind, collect ideas and hopes of the people and then to use their resources to help develop a comprehensive program to fix the "underpower" problem.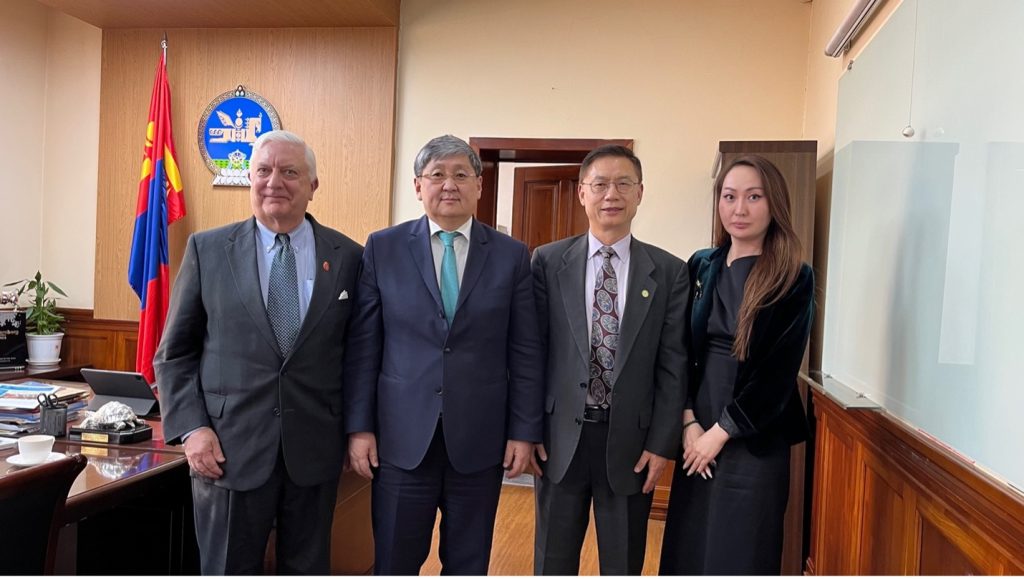 Additionally, the delegation was supported by the technical expertise of Energy Vault, represented by the President of EV Solutions, John Jung to add the innovative and much needed energy storage solutions and the entire suite of grid control layer EMS (Energy Management Systems) critical to any large-scale renewable power-based systems. The dependency of the expansion and support of the proposed cross border grid unlike previous individual stand-alone power production is a key feature of the management of the future of any resilient renewable energy power production, transmission and utilization system.
The delegation was enthusiastically received and a series of in-depth meetings were held with the highest level of Mongolia's leadership to gain insights into what Mongolian leadership views of a possible comprehensive solution. An additional delegation objective was to learn Mongolian leaders long held desire of how to effect change which as expected centered on consistent and flexible renewable power and a desire to move away from 1960's vintage coal fired power plants which are well past their useful mechanical life.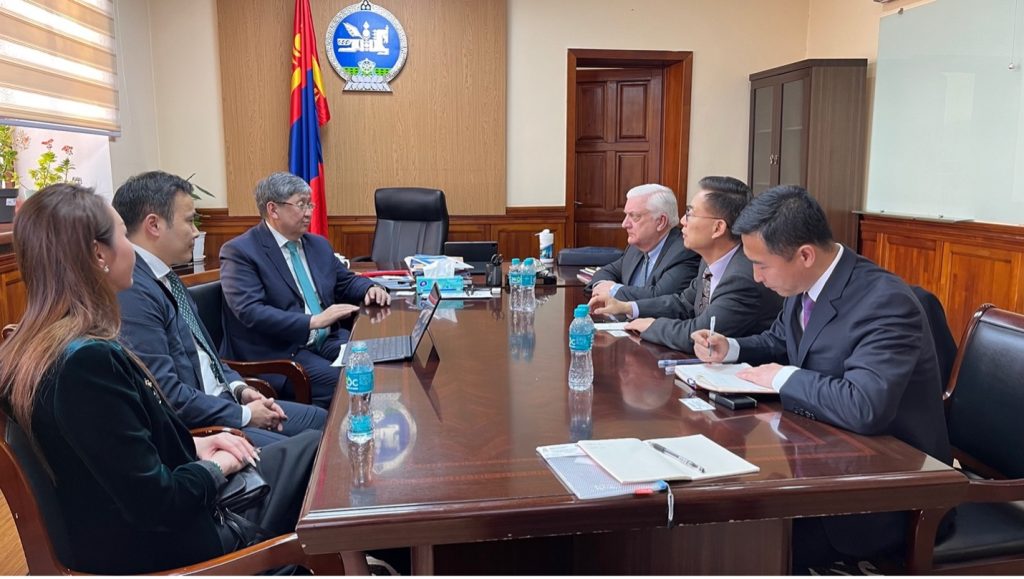 Local stakeholders representing Mongolian private sector and industrial leadership were in support of a comprehensive solution to fix their problems but also to generate national income with selling excess power to China's Northern Grid and coordinating with the Inner Mongolian Grid to complete access to Mongolian Grid to achieve economies of scale and foster cooperation in the expansion of a potentially unified grid approach.
Energy Vault's key elements of management and control of both short term (battery) and long term (Gravity) storage will allow for unprecedented flexibility to the grid for ultimate resilience to external conditions. The planning currently underway will allow applications, globally, to cross national boundaries potentially to bring power and attendant economic development to millions currently lacking basic access to electrical power.